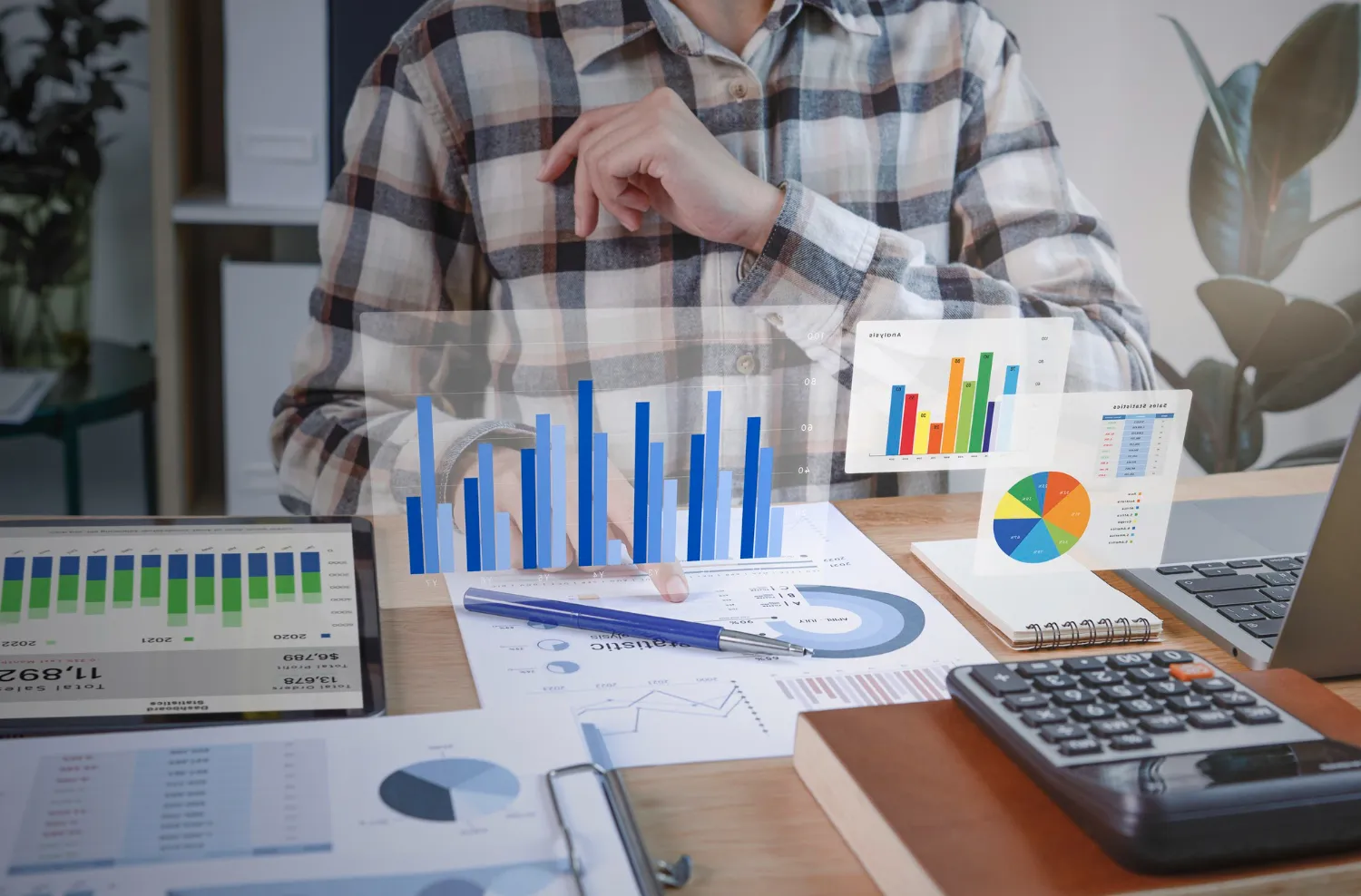 Business Intelligence
In today's fast-paced business environment, the ability to gain insights into market trends and customer behavior is essential to success. At Ventois, we specialize in developing and implementing advanced business intelligence tools that can help businesses stay ahead of the competition and make data-driven decisions that drive growth and profitability.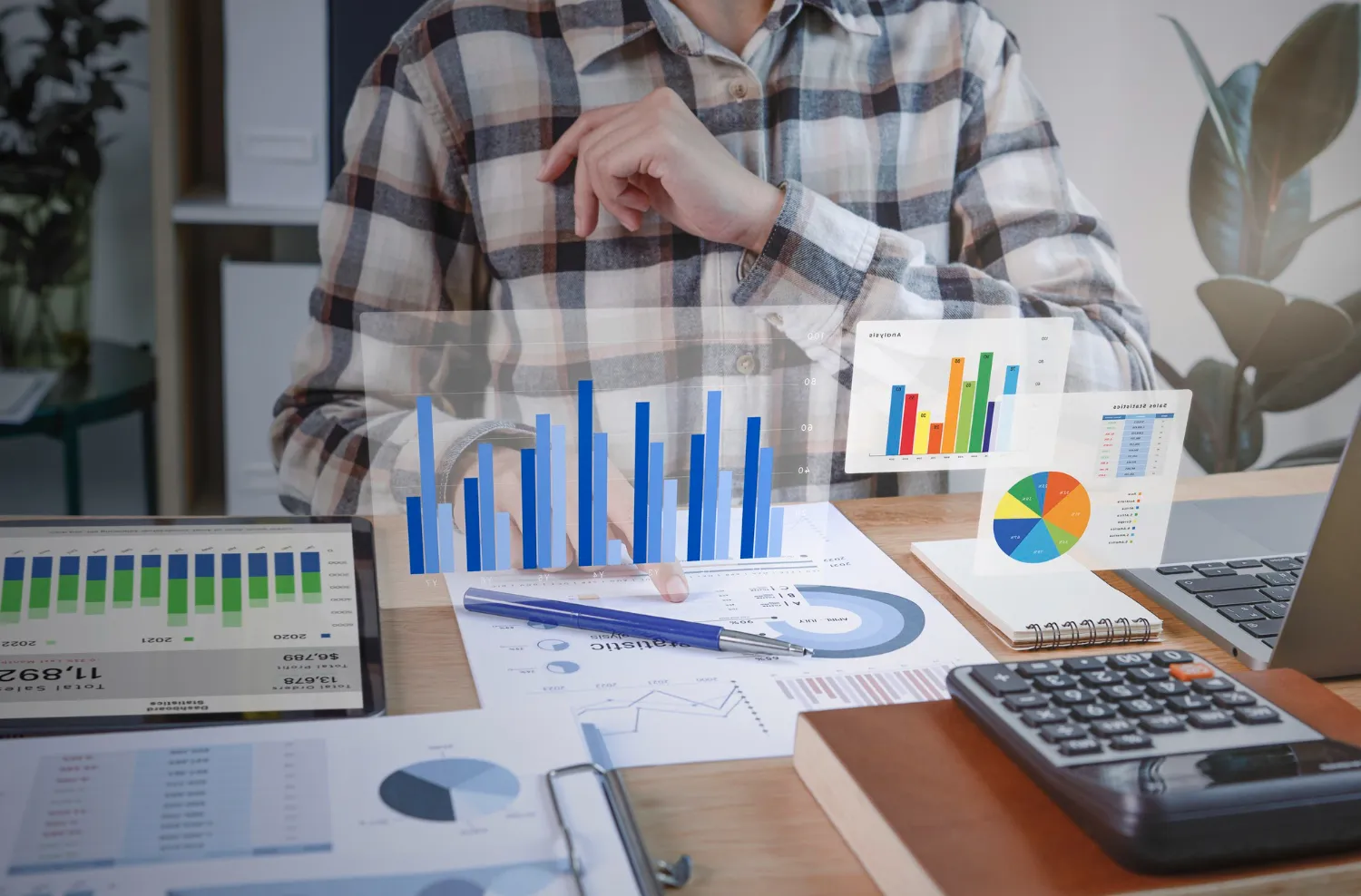 Making rapid and well-informed decisions are more important than ever for businesses. This is where Business Intelligence (BI) comes into the picture. Well-defined Business Intelligence systems render past, current and futuristic views of your business operations. It results in better budgeting, financial consolidation, streamlined processes, data mining & analysis, and performance management.
Bid Adieu to Lethargic Conventional Systems
Business intelligence eradicates the annoyance legacy systems bring along due to time-consuming business processes and the amount of labor involved. At Ventois, we understand that building an efficacious BI system includes substantial efforts to understand a business requirements to the core. BI and data warehousing techniques play a pivotal role in enabling powerful business strategies and CRM (Customer Relationship Management)
It facilitates the development of assimilated solutions that render businesses with a competitive edge. With a well-devised strategy and appropriate methodology at hand, your organization can transform data accumulated from a variety of sources into a usable and non-complicated format. It further allows stakeholders and knowledge workers to gain real-time access to data and vital information across various departments including internal departments, customer interaction channels, functional channels, and supply chain.
More Benefits of Business Intelligence (BI):
Eradicates the need to develop and maintain multiple products resulting in low maintenance costs
Flexible system with real-time monitoring and access to data complementing dynamic business needs
Flexibility to share vital information and data across the enterprise
Access anytime-anywhere on the go
End to End Business Intelligence Solutions Offered by Ventois-
Ventois offers end-to-end Business Intelligence solutions from idea gathering through to planning and deployment. Business Intelligence experts at Ventois lay down a strategic roadmap to develop and harness the potential of a value-added framework specially designed keeping your business objectives and stakeholders involved in mind.
Ventois offers a highly functional, scalable, and robust enterprise-grade Business intelligence podium capable of rendering deep insights through interactive dashboards and reports. It not only helps you ferret out hidden business opportunities but also eradicates any potential anomalies and help you stay ahead of time through better forecasting abilities.
Drop us a line, if you are looking for
Comprehensive Business Intelligence strategy.
Proof of Concepts
Enterprise Reporting
BI Sustainment
Business Discovery
Data analysis and seamless migration
How can we help you?
Ready to transform and elevate your business performance? Our team of experts is here to help you navigate the complex world of technology, consulting, and outsourcing services. Let us help you identify your business needs and provide customized solutions that will propel your organization to new heights. Connect with us today to start your transformation journey.